If you're a businessowner, you know that having to maintain your bathrooms can feel like just another item on your checklist of things to take care of. Sometimes it can be easy to neglect parts of the bathroom. After all, surely your public urinals don't need a ton of attention, right?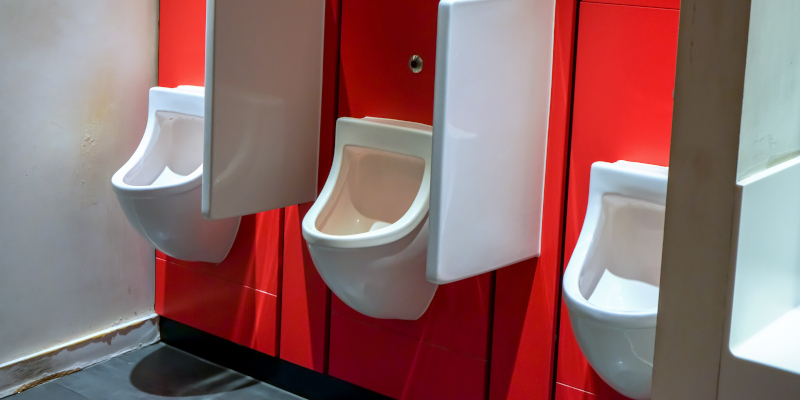 However, your urinals need care and attention just like your other facilities do. There are many reasons why you should care about your public urinals. For example, clean public urinals send a positive message to anyone who visits your business' restroom. Unclean public urinals can be a big source of foul odors, but clean, well-maintained urinals are much less likely to house any of these unpleasant smells. This is especially true if you use the right urinal accessories, such as our urinal deodorizer domes, to release fresh scents into the restroom air.
Caring for the space around your public urinals is part of the urinal maintenance process, too, and can impact clients or customers. If you want to keep your customers coming back, make sure to maintain the floors around your urinals before stray urine and other contaminants begin to negatively affect the surfaces.
We here at hybridH2O recommend finding the best public urinals that are much easier to maintain and present positively to anyone using your restroom. That's why we specialize in waterless urinals and accessories, as they don't lead to splashing water droplets that can get all over your bathroom floors. They also help you save significantly on your utility bills, so contact us today to switch out your flushing urinals for our waterless ones.