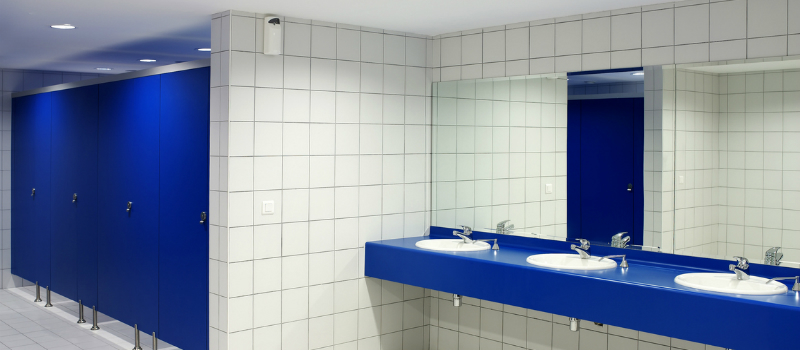 Urinals are found in places like schools, stadiums, theaters, airports, and office buildings throughout the country. Although the good majority of locations like this still use standard urinals, more and more are switching to sustainable restroom supplies to save money and do something good for the planet.
The EPA estimates that in the U.S., at least 27 million flushometer-valve toilets and urinals are in use in bathrooms. Of these toilets and urinals, about 26 percent, or 7 million, use between three to seven gallons of water per flush, which is much more water than the federal standard of 1.6 gallons/flush. With many of these outdated, wasteful toilet systems reaching the end of their lifespan, sustainable restroom supplies are becoming more prevalent.
Replacing old, inefficient features can save commercial locations a significant amount of money. Although efficient urinals can save between 0.5 and 4.5 gallons every flush, going waterless means a building uses absolutely no water per use without sacrificing performance. Not only do waterless urinals help organizations save money on water use, but since water isn't used, the plumbing systems and fixtures needed to keep flush urinals up and running require much less maintenance and upkeep.
If you want to know more about sustainable restroom supplies and why we're proponents of the move to go waterless, give us a call at hybridH2O today. We look forward to hearing from you and to giving you more information about why waterless is the way to go!