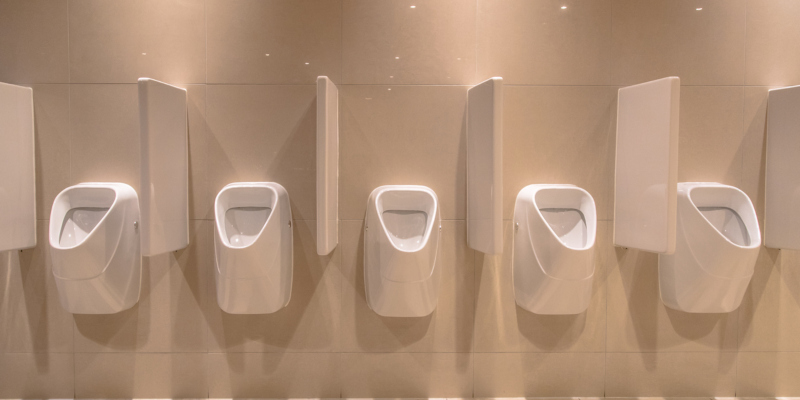 Here at hybriddH2O, we specialize in waterless urinal technology, including both the urinals themselves and the cartridges inside them. Our team wants to help you get the best possible results from your waterless urinals, and an important part of doing that is making sure you understand what makes them work. In this article, we'll be going over some key information about waterless urinal cartridges to help you make the best decisions for your system.
When you look at a waterless urinal, you'll see a dome at the bottom surrounded by small channels that allow water to pass through. This component is the waterless urinal cartridge. These cartridges can use a number of different mechanisms to keep odor-causing gases from forming, or to keep them on the pipe side of the cartridge instead of circulating through the room. The cartridges that we offer here are hybriddH2O use sophisticated chemical technology to force urine to sink through the cartridge without touching any water, which will react with the urine and create the stink you want to avoid, and ultimately release it into your pipes to be sent to the proper treatment facilities. You will need to replace these cartridges from time to time, and our team can advise you on the best schedule to do so in order to keep your restrooms clean and comfortable to all your senses.
We at hybriddH2O hope that this information has been helpful. If you have further questions about waterless urinal cartridges, how they work, or when to replace them, we encourage you to give us a call.