Many of our customers in Nevada note cost savings in as little as a few months after switching to waterless urinals.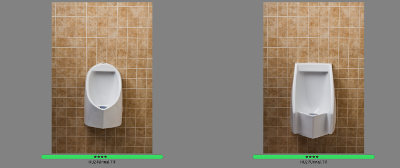 Waterless Urinals in Nevada – You may have noticed the movement to more sustainable solutions at different schools, businesses, and commercial operations over the years. At hybridH2O, we have worked over the past decade to stay in-line with this movement by providing our customers with the sustainable restroom products they need. One solution that we are able to offer your company as you take measures towards more sustainable options is that of waterless urinals for your restroom facilities in Nevada.
We offer three waterless urinal options to meet your needs:
hybridH2O HL-28 Urinal
hybridH2O HM-25 Urinal
hybridH2O HM-25 Urinal, with valve
The benefits of using waterless urinal systems are numerous. With a reduced need for routine maintenance, your company may also see a reduced cost in custodial expenditures over time. Many of our customers note cost savings in as little as a few months after switching to waterless urinals. Additionally, your investment goes a long way when you choose waterless urinals. In fact, sustainable restroom products and waterless urinal systems often provide longer-lasting results than standard urinal systems and traditional cleaning products. Finding ways to remain eco-friendly while providing convenient services is essential, and at hybridH2O, we believe waterless urinals offer the best solution by reducing water usage while providing clean facilities for public or private use.
Let's discuss your company's move towards sustainable solutions, and we'll help you choose the waterless urinals that will work best for your facility in Nevada. We can also recommend sustainable restroom products designed to perfectly fit your new system. Contact us today or shop online to get started.
---
Waterless Urinals
Waterless Urinals in Arizona
Waterless Urinals in California
Waterless Urinals in Texas
Waterless Urinals in South Carolina
Waterless Urinals in Florida
Waterless Urinals in North Carolina
Waterless Urinals in Washington
Waterless Urinals in Georgia
Waterless Urinals in New York
Waterless Urinals in Ohio
Waterless Urinals in Virginia
Waterless Urinals in Oregon
Waterless Urinals in Louisiana
Waterless Urinals in Pennsylvania
Waterless Urinals in New Jersey
Waterless Urinals in Idaho
Waterless Urinals in Utah
Waterless Urinals in Alabama
Waterless Urinals in Illinois
Waterless Urinals in Missouri
Waterless Urinals in Oklahoma