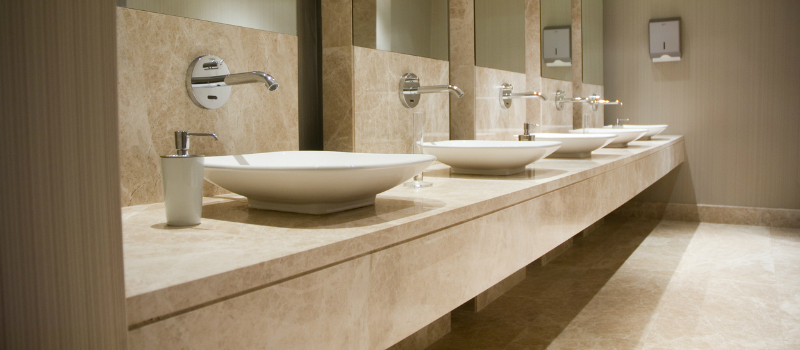 Not everyone loves waterless urinal products, but here at hybridH2O, we've never met someone who didn't. If you're still on the fence about using waterless urinal products at your location, here are a few things you have to know to make your experience going waterless a good one:
•  Take care of pipework problems—Even in new buildings, standard pipework configuration can fall below reasonable standards and water regulations can be ignored. In many cases, restrooms going waterless need some sort of remedial work prior to the installation of the new urinals. Some common problems that may need to be fixed in your restroom include having several right-angled connections, waste pipes that run uphill, and vents and overflows that are incorrectly attached to the urinal waste pipes and floor drains.
•  Switch your maintenance mindset—With standard flush urinals, you can get away with not doing much to maintain your urinals until something goes wrong. However, with waterless urinals, you have to make maintenance a priority to protect your investment.
•  Clean the urinals correctly—Not cleaning the urinals correctly is one of the top reasons why waterless urinals fail. Make sure your waterless urinal products are never cleaned with cleaning products that contain alkalis, bleach, or strong acids because these substances can kill the "good" bacteria in the system and degrade the gel contained in the barrier systems. Plus, the valve systems in your waterless urinals can fail to operate correctly if strong chemicals are used during the cleaning process.