Our waterless urinal products incorporate industry-leading technology to help you more easily manage your restrooms in Florida.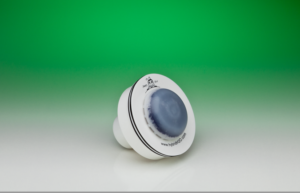 Waterless Urinal Products in Florida – If you have already incorporated waterless systems, you may also be looking for products that help maintain the cleanliness of your restroom areas. At hybridH2O, we believe you should have comprehensive solutions for your waterless urinal systems at your facilities in Florida. That's why we developed waterless urinal products that incorporate industry-leading technology to help you more easily manage your restrooms without the use of chemicals and sealants.
Our waterless urinal products at hybridH2O not only offer solutions when you want to keep your facilities clean and odor-free, but they also can be fitted with almost any waterless or low-flush urinal system. We offer three types of products to meet your needs:
Cartridges – An affordable and unique solutions for your urinal systems, our waterless cartridges are low-cost, easy to install, and don't require sealants or special cleaners to maintain. They can also be used with urinal systems that use a valve to release water.
Screens – Designed to prevent backsplash and save cleanup time, our deodorizing screens are affordable, efficient, and recommended by leading waterless urinal manufacturers.
Domes – The hybridH2O Smarty Bee Deodorizer Domes activate deodorizing fragrance with every use and release natural surfactants into your waterless urinal traps. They are a cost-effective way to help you maintain a cleaner restroom.
All hybridH2O products are UPC code-compliant in the USA & Canada. If you have tried other products without the best results or you are interested in learning more about our waterless urinal products at hybridH2O, contact us today or shop with us online. We look forward to working with you.
---
Waterless Urinal Products
Waterless Urinal Products in California
Waterless Urinal Products in Texas
Waterless Urinal Products in South Carolina
Waterless Urinal Products in North Carolina
Waterless Urinal Products in Washington
Waterless Urinal Products in Georgia
Waterless Urinal Products in New York
Waterless Urinal Products in Ohio
Waterless Urinal Products in Virginia
Waterless Urinal Products in Oregon
Waterless Urinal Products in Louisiana
Waterless Urinal Products in Michigan
Waterless Urinal Products in Pennsylvania
Waterless Urinal Products in New Jersey
Waterless Urinal Products in Idaho
Waterless Urinal Products in Utah
Waterless Urinal Products in Nevada
Waterless Urinal Products in Alabama
Waterless Urinal Products in Illinois
Waterless Urinal Products in Missouri
Waterless Urinal Products in Oklahoma
Similar Services We Offer: