You will enjoy a significant reduction in water and sewer costs when you upgrade to our waterless urinal systems in North Carolina.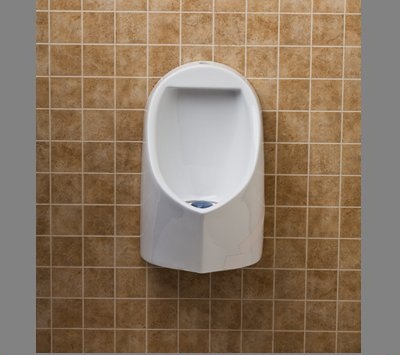 Urinal Systems in North Carolina – Your urinal systems shouldn't cause you maintenance concerns or create consistent odor issues. At hybridH2O, we offer urinal systems that are designed to give you solutions when you would prefer to have options that reduce cost, provide sustainable solutions, and keep your facilities clean. We offer a wide selection of products to meet your needs, including waterless urinal systems and the accessories to match. We believe you'll enjoy these systems because they offer a full range of benefits.
Our waterless and dual-functioning urinal systems not only help to control restroom odors, but our cartridges are double-sealed and don't require the use of harsh chemicals. In fact, our cartridges allow water to be flushed through the system without removal. Our urinal systems help you provide those using your facilities with a more hygienic restroom, while also reducing the need for constant maintenance and custodial costs. Furthermore, you will enjoy a significant reduction in water and sewer costs when you upgrade to our waterless systems from your traditional urinals.
If you prefer to have the option to use water, this is no problem. Our waterless urinals have the option to include a valve that provides a self-rinsing system. This programmable solution will still help you save on your overall water usage and can be added at the time of your purchase or installed afterwards, depending on your needs.
At hybridH2O, we have been providing dependable, quality products for the past decade, and we are proud to offer urinal systems that utilize industry-leading technology. Our sustainable restroom products are designed to provide the solutions you require in North Carolina without the hassles or the expense. Shop online or contact us today if you would like to learn more about our urinal systems and sustainable restroom products.
---
Urinal Systems
Urinal Systems in California
Urinal Systems in Texas
Urinal Systems in South Carolina
Urinal Systems in Florida
Urinal Systems in Arizona
Urinal Systems in Washington
Urinal Systems in Georgia
Urinal Systems in New York
Urinal Systems in Ohio
Urinal Systems in Virginia
Urinal Systems in Oregon
Urinal Systems in Louisiana
Urinal Systems in Michigan
Urinal Systems in Pennsylvania
Urinal Systems in New Jersey
Urinal Systems in Idaho
Urinal Systems in Utah
Urinal Systems in Nevada
Urinal Systems in Alabama
Urinal Systems in Illinois
Urinal Systems in Missouri
Urinal Systems in Oklahoma