Our waterless urinal systems can help your facility in Florida reduce water usage to improve conservation efforts.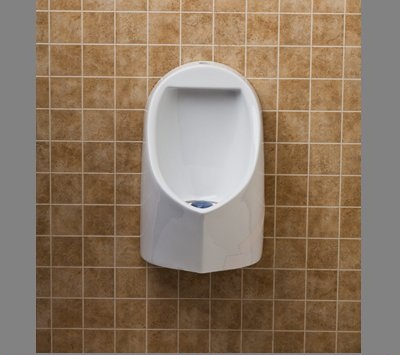 Urinal Systems in Florida – Is your facility interested in upgrading your urinal systems, but you want something that will help you conserve water, provide a more sanitary space, and save you money on your utility costs? If that seems like a big problem to solve, then you may be interested in what our waterless urinal systems have to offer.
At hybridH2O, we have developed waterless urinal systems that incorporate the latest changes in technology. Not only do our urinal systems help businesses reduce their water usage to improve conservation efforts, but they also help to improve sanitary conditions and reduce utility costs. Many of our customers, such as educational facilities, government buildings, and public access sites, have seen significant savings in their consumption of water and in their bottom line.
There is one important consideration when installing new urinal systems in Florida, which is the local regulations regarding waterless urinals and the impact this will have on the needs of the population. At hybridH2O, we set out to address this problem by designing our urinal systems to operate as waterless or low-flow, with the option to maintain a waterline connection. Additionally, our waterless urinal systems require less maintenance because their interior is less susceptible to bacterial growth and can be cleaned more easily without the use of harsh chemicals. All hybridH2O products are UPC code-compliant in the USA & Canada.
Once you've chosen hybridH2O urinal systems for your facility, you may also find our waterless urinal cartridges offer complete solutions, without requiring the use of sealants, yet still maintaining the cleanliness of your urinals.
Contact us today for more information about our urinal systems and waterless cartridges.
---
Urinal Systems in California
Urinal Systems in Texas
Urinal Systems in Arizona
Urinal Systems in South Carolina
Urinal Systems
Urinal Systems in North Carolina
Urinal Systems in Washington
Urinal Systems in Georgia
Urinal Systems in New York
Urinal Systems in Ohio
Urinal Systems in Virginia
Urinal Systems in Oregon
Urinal Systems in Louisiana
Urinal Systems in Michigan
Urinal Systems in Pennsylvania
Urinal Systems in New Jersey
Urinal Systems in Idaho
Urinal Systems in Utah
Urinal Systems in Nevada
Urinal Systems in Alabama
Urinal Systems in Illinois
Urinal Systems in Missouri
Urinal Systems in Oklahoma