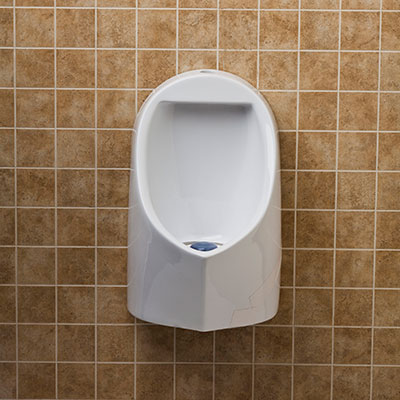 As awareness of green issues grows and people become more aware of the importance of limiting the effect our society has on the environment, this translates into a shift in values and behavior. As a result, consumers are asking more questions about the green status of products and services they use and factoring this into their buying decisions.
Businesses can not only benefit from savings associated with measures that cut out wastage, but implementation of these measures can also actually encourage customers who are concerned about the environment to do more business with organizations that are environmentally responsible.
Fitting waterless urinals is a good example of this type of measure. Not only does it save water, (with lower costs and environmental impact as a result) and reduce maintenance hassles, but using waterless urinal devices also proves to current and potential green-minded customers that the business is serious about protecting the environment. This can definitely motivate customers to do more business with the organization.
In Practical Strategies in Green Building – Hotels, the U.S. Green Building Council (USGBC) advocates the installation of waterless urinals as a way to cut water use in facilities that can easily become heavy-use culprits.
The publication mentions the W Hotel in San Francisco as a case study and reports that this new green emphasis has given the hotel credibility and allowed it to penetrate new market segments where sustainability and eco-friendliness are key factors to buying decisions.
Many other types of businesses could likewise reap rewards from following this advice and using the waterless urinal as one element of an overall water-saving strategy.